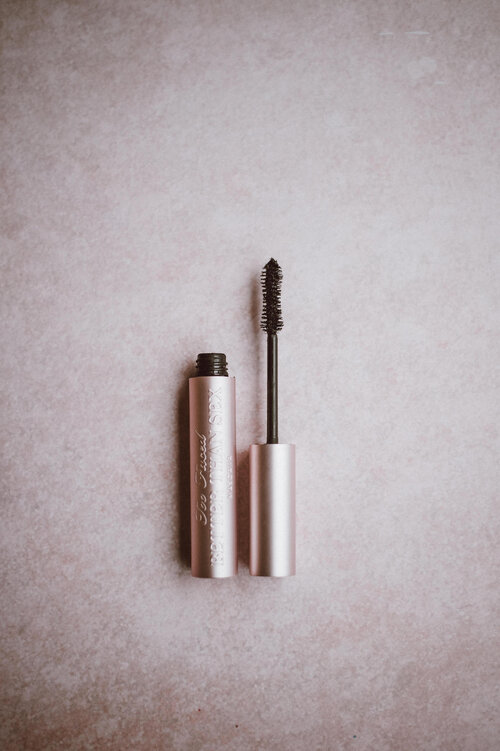 "Beauty is when you can appreciate yourself. When you love yourself, that's when you're most beautiful. " – Zoe Kravitz
"Wearing make-up is now the equivalent to putting on your shoes before you leave the house." Now this may be a strong statement but make-up doesn't necessarily mean the full works.
Why do we wear make-up? According to a new survey by marketing research center Ipsos and beauty brand Sally Hansen, most women wear make up simply because they like it — which is exactly what every woman has been been saying forever. According to the research, 84 percent of women say beauty can be empowering, which challenges the notion that women don't genuinely enjoy makeup (Borovic, 2017).
Eyelash Extensions have grown in popularity in the last decade; evolving from stick on cluster lashes to semi-permanent Russian Volume feathering techniques and application. A lot of places recommend avoiding make up altogether while wearing these extensions, claiming that it will help prolong the longevity of their eyelash extensions. However with the proper techniques and aftercare, wearing make up should not affect the retention of your extensions.
The most common cause for premature loss of eyelash extensions are due to poor aftercare and sometimes unbeknownst to most people, their lash cycle. Understanding your lash cycle will help you to predict how long your lashes should last and that losing lashes is a normal process. If you take care of your extensions by following the aftercare provided by your technician, you can wear make up safely.
We would however, strongly advise against wearing mascara, especially if you have Russian Volume Eyelash Extensions on. Applying mascara on your volume fans will destroy all the hard work created by your lash professional who has spent a couple of hours hand creating all those delicate little fans and applying them one by one on to your natural lashes!
How to remove eye make up is another common question we are asked by our clients. We recommend using an oil-free make up remover or a specialist cleanser.
Which ingredients do I need to look out for when buying an oil-free make up remover? We recommend avoiding these ingredients:

Polyethylene Glycol
Hexalene Glycol
Butylene
Propylene Glycol
Full after-care advice where you can find full details of how to care for your lash extensions can be found on our website. If you are in our studio we have aftercare leaflets available.
What is the best way to remove eye make up when wearing lash extensions?
We are currently filming a video on how to safely remove eye make-up when wearing extensions. Please stay tuned!
We hope that you found this post useful! Please let us know in the comments below on what topic you would like us to write about next!
Jiemao Lashes Team